Chevron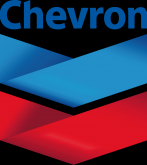 Energy Petroleum Company also distributes Chevron Lubricants.
Chevron Lubricants continually works to advance the state of lubrication technology, enabling us to deliver the leading-edge products and customized services you need, when you need them.
Please contact a friendly Energy Petroleum fuel and lubricant specialist for questions about any Chevron products.
Please email orders@energypetro.com or call 314-383-3700 to place your order today.