Rotella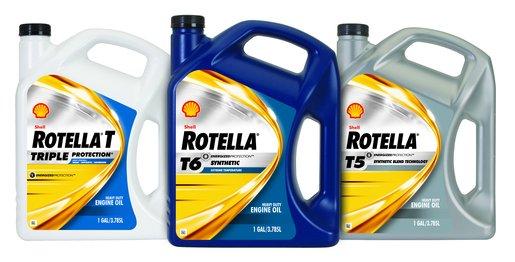 You need to know your oil will protect your engine under all conditions.  No matter how hot, cold, steep, dusty, muddy or extended your operations, you demand protection.  The Energized Protection of Shell Rotella heavy duty diesel engine oils provides protection in three critical areas:
1. Acid Control: Helps protect against corrosion from acids formed as fuel burns and as the oil ages.
2. Deposit Control: Helps keep engine clean for optimum performance and long life.
3. Wear Control: Helps keep moving metal engine surfaces apart for long life.
Shell Rotella T6 Full Synthetic: 
Rotella® T6 Full Synthetic oil features an advanced multi-functional, low-ash additive technology in a synthetic base oil designed to provide highly responsive protection that continuously adapts to your driving conditions.
Shell Rotella T5 Synthetic Blend Technology:
THE PROTECTIVE POWER - The combination of synthetic blend base oils and advanced additive system delivers excellent protection, even at low temperatures where the enhanced cold-flow properties help protect your engine.
Shell Rotella T Triple Protection:
Shell ROTELLA® T Triple Protection® Oils provide triple action to help control wear, deposits and emissions to continuously adapt to the needs of your engine for protection in on- and off- highway applications.
Shell Rotella T3 Energized Protection:
Shell Rotella® T3 Energized Protection™ oils are an integrated part of the Shell Fleet Management Program, designed to help minimize cost of operation and lubricant ownership, and maximize equipment utilization. Shell Rotella® T3 has been tested in both current and older emission engines and meets the API CJ-4 requirements for enhanced performance, whether you use the latest engines or older models.
Shell Rotella T1:
Shell Rotella® T1 is an easy-flow monograde providing quality lubrication and consistent performance with well-proven performance additives to fight engine corrosion and wear.
Please contact a friendly Energy Petroleum representative for questions about these products or any product that may not be listed. 
Please email orders@energypetro.com or call 314-383-3700 to place your order today.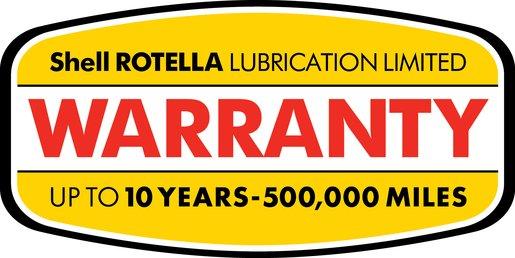 Questions about this product? Submit an inquiry here!