True Brand
Energy Petroleum Company is excited to partner with Solid Start and distribute their True Brand line. Solid Start is a supplier of automotive preventative maintenance products to the quick-change oil and automotive service industries. Energy Petroleum and Solid Start can provide you with a full line of quality products representing automotive integrity today, for tomorrow's automotive service requirements.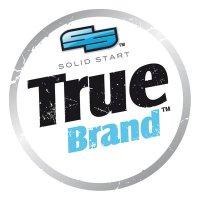 Energy Petroleum carries the following True Brand products:
 -         Headlight Restoration Kit
True Brand Headlight Restoration is by contrast, the best headlight kit on the market. True Brand Headlight Restoration offers a Patent Pending formula as well as a LIFETIME WARRANTY. True Brand Headlight Restoration will renew old, hazy headlights back to a like new condition.
-         Fuel System Cleaner & Induction Service Kit With Throttle Body
True Brand 3-Step Fuel System & Induction Service Kit with Throttle Body will help reduce emissions, while helping improve performance and fuel economy. True Brand 3-Step Fuel System & Induction Service Kit uses a 2 stage cleaning process to clean while it protects. Helps eliminate: rough idling, pinging, misfiring, knocking, power loss, and engine run on.
-         Fuel Juels

Fuel Juels is a time released fuel treatment formula through Brownian Motion: Helps restore fuel mileage up to 7%. Removes water, cleans & lubricates, and helps fight against ethanol.
-         Transmission 2-Part Kit Cleaner & Treatment with "PTFE"
True Brand Transmission Cleaner will dissolve and suspend deposits, helping flush the transmission of oxidized Automatic Transmission Fluid, and sludge deposits along with other contaminates. True Brand will help remove these wear metals that are grinding away at seals, valves, and friction surfaces.
True Brand Transmission Treatment has the highest quality base oil with "PTFE". "PTFE" is noted as the slickest substance known to man which when put inside your vehicle will reduce friction causing less heat, less wear, less work for all working components.
-         Synthetic Multi Vehicle
True Brand Multi Vehicle can be used to protect Transmissions or enhance Dexron/Mercon ATF to perform like a Highly Friction Modified ATF such as: Honda, Chrysler ATF +3 (7176), ATF +4 (9602), Toyota Type T IV and other HFM fluids. True Brand also enhances Dexron/Mercon ATF into a highly stable fluid such as Mercon V or Dexron VI ATF. For all Transmission types except Ford Type F and CVT applications.   Prevents and instantly stops torque converter shudder. Ensures and maintains proper shifts. Dramatically reduces wear on internal components. Prevents overheating, foaming and oxidation.
-         Coolant 2-Part Kit Flush & Treatment
True Brand Cooling System Kit is formulated to breakdown and suspend rust, scale and sediment. This non-acid product needs no neutralizer and is compatible with plastic and aluminum.
True Brand contains a unique corrosion and rust inhibitor technology that enhances protection of cooling system metals such as iron, aluminum, copper, and solder. It contains antifoaming agents and provides additional protection to water pumps.
-         Engine Clean
True Brand Engine Clean is a concentrated formula designated to remove oil system deposits, gums, and varnish. True Brand helps improve oil circulation while helping extend engine life by removing abrasive wear metal and dirt particles. True Brand Engine Clean lubricates and protects while cleaning.
-         Engine Treatment with "PTFE"
True Brand Engine Treatment is designed to protect engine friction surfaces. PTFE will fuse itself to these surfaces helping extend engine life. This substitute surface is similar to "wet ice on wet ice" creating less heat and less friction.
-         Oil System Cleaner
True Brand Oil System Cleaner concentrated formula that removes deposits from lubricated systems. True Brands Oil System Cleaner is a concentrated detergent that is designed to remove oil system deposits, gums, and varnish. True Brand helps improve oil circulation while extending engine life by helping remove abrasive wear metal and dirt particles.
-         High Mileage Treatment
True Brand High Mileage Treatment is a concentrated blend of antioxidants, deter-gents, dispersants and lubricants formulated to fortify all grades of engine oil.
True Brand High Mileage Treatment enhances engine oil's ability to reduce friction and wear on internal engine components. Special dispersants help keep piston rings, belts, hydraulic lifters and other engine components clean and free of sludge or deposits. It is compatible with synthetic and petroleum-base oils.
-         Power Steering Fluid
True Brand Power Steering Fluid meets O.E.M. requirements for General Motors, Ford, Chrysler, and most automobiles and light trucks. True Brand Power Steering Fluid as an exchange service can provide protection against wear, oxidation and corrosion. Regular maintenance will help with conditioning seals and o-rings. Helps remove wear metals, debris, and contaminants. Also restores steering: secure, quite, and smooth.
-         A/C Treatment
True Brand A/C Automotive Treatment removes "oil fouling" with its innovative formula and increases refrigerant flow, therefore improving cooling temperatures and faster cool down. Other feature and benefits include: reduces fuel use and repair costs, reduces compressor friction, extends the life of the compressor with a quieter compressor operation, cleans and cots friction bearing surfaces, and improves heat transfer.
-         All-In-One Odor Treatment
True Brand All-In-One Odor Treatment is a special blend that quickly neutralizes odors that form in the evaporator core, housing of air-conditioner systems and vehicle interiors. The formula eliminates odors caused by mold, mildew, bacteria, pet, smoke and other contaminants on contact. True Brand All-In-One Odor Treatment is equally effective at removing odors from interior surfaces such as seats, headliners and carpets.
Please contact a friendly Energy Petroleum representative for questions about these products or any product that may not be listed.
Please email orders@energypetro.com or call 314-383-3700 to place your order today.
Questions about this product? Submit an inquiry here!